In the era of Fast Fashion, DH stands for conscious fashion
We have always prioritized not only the growth and well-being of our artisan community, but also being transparent about our operations and supply chain. To take this mission to the next level, our new collection offers a revolutionary impact tracker feature which allows customers to scan their shoes and reveal the whole story behind their Desis.
a sneak peak into the kickstarter collection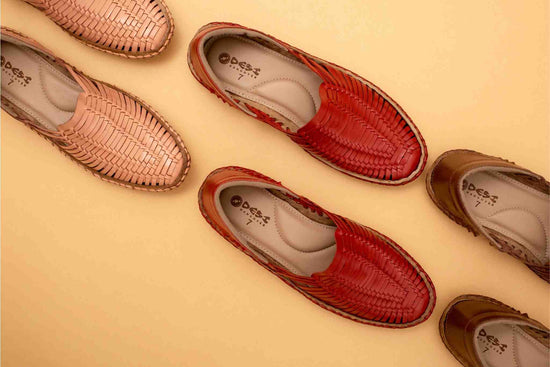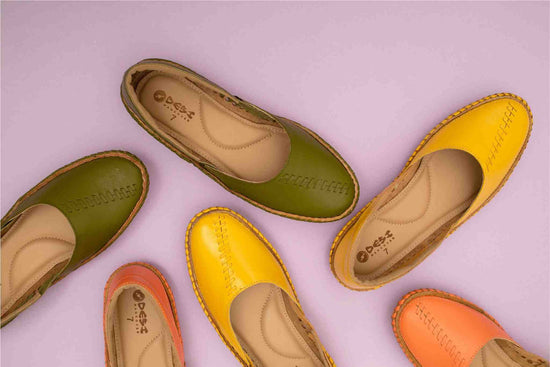 Birch
Make a statement this summer in a pair of bright and bold Birch shoes. Grab this pair of flats in one of our new colors for a breezy cheerful summer look with the charm of our traditional leather craftsmanship.
Reina II
New slivers and cuts lend an elevated modern look to our Reina II. When paired with dresses, pants, or really anything, you are bound to carry with you comfort and style.
June
Step into summer with our new June design: open loafer slip ons that are all about comfort without compromising on style. This timeless piece is a classic that is bound to stay in fashion for seasons to come.
Laina
Our Laina style Desis are iconic artisanal shoes of versatility and perfection. A pair of flats that are delicate yet tough, graceful and sturdy, creating the perfect blend. Need a shoe for the office and happy hour after work? These Lainas are perfect for you.
Baron
Need an everyday shoe that oozes style and charisma? The Baron is here for you! This shoe is a brand new design that pairs with all your daily casuals embodying the best of comfort and style. We guarantee no one has bought a pair of Desis like these before.
Knight II
The cuts and carves on the Knight II pay homage to its predecessor... this time echoing power and might. Inspired by the boldness of a warrior, these shoes pair perfectly with formals and are sure to take a permanent place in your heart.